The LCIA holds local events all over Australia. These events aim to promote, educate and update industry about LEAN practices, tools and techniques. In addition, meet and network with other LEAN practitioners and other industry professionals.



LCIA QLD Event – Integration of Lean Construction with BIM
November 22, 2016 @ 5:00 pm

-

7:30 pm

UTC+10

Free
This event is proudly organised by LCIA QLD
Industry innovators are proving there are big rewards for challenging historic norms. The digital revolution in construction is enabling dramatically improved performance standards. See how a strategy based on 4D scheduling and BIM/ VDC are being used to engage teams in a cooperative and transparent process that drives results.
Learning objectives:
1. The construction industry is in the early stages of a digital revolution. The integration of people, process and technology will drive innovation and lead success.

2. The decades-long productivity decline will reverse for those willing to think differently and challenge the status quo.

3. 4D and BIM/ VDC will be standard elements of innovation strategies and construction technology platforms. Big gains are being achieved in productivity, cooperation, and communication, while costs and risks are being reduced.
Our Speaker
Tom Dengenis, Chief Executive Officer, Synchro Software Limited
With a background in global construction, Tom brings construction engineering and management, software product development and IT strategy experience to Birmingham, UK-based Synchro Software Ltd.
Prior to joining Synchro, Dengenis was CEO of two software companies focused on the construction industry in London. Tom was a Director in the IT Strategy and Architecture Practice at KPMG Consulting, a Commissioner responsible for the multi-billion dollar construction program at the Massachusetts Highway Department and served as Commissioner of Labor and Industries for the Commonwealth of Massachusetts. Prior to that, Tom was Founder and President of a commercial construction company in Boston, Massachusetts.
He is a Certified Professional Constructor, as designated by the American Institute of Constructors, and has an MBA from Massachusetts Institute of Technology MIT Sloan School of Management.

This event is proudly sponsored by: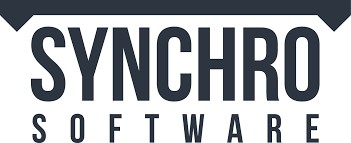 This event is proudly supported by: